Master Key Systems for Single Family Homes
10/24/2015
Back To Blog
Practically all large commercial and apartment buildings have master key systems. These systems are essential for security management and for effective maintenance as well. But are they useful for single family homes? Let's find out.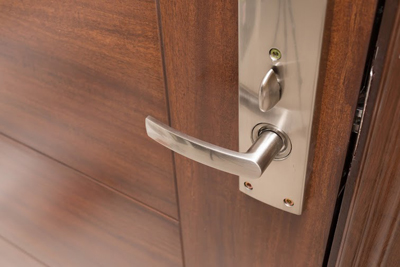 Organizing All Your Home Door Locks in a Single System
Although master key systems can be quite complex, the concept behind them is actually quite simple. All locks on the property are designed so that they can be opened with a single master key. At the same time, there is a separate key for each lock which works only with it and with none of the others. It is also possible for the property to be divided into sections. For each section there is one sub-master key which can open all door locksets in it, but none of the ones outside of it.
Given the job which these systems do, they have several applications in single family homes. In case of a large house, such a system can help the owner to have full control over the accessibility and security of all sections of the home. The presence of a master key can help for the quick and hassle-free resolution of a house lockout situation. If one of the family members loses his key, the one who has the master key can come to the rescue and open the door. Of course, in this situation, there will be a need for lock rekey as well so that no intruder will be able to use the old key to get inside.
The major benefit of a master key system is for homeowners who hire house workers. With the help of this system, you can give a home employee access only to the parts of the houses where he or she will work. If you hire a nanny, for instance, you can give her access to the living room, kitchen and your children's rooms, but not to the master bedroom and the home office. This will give you higher security and greater peace of mind.
The setup of such a system is also quite helpful for homeowners who plan to let tenants in. The system can be designed so that tenants have access to the common area of the house, but not to the section where the bedrooms of the family are. This is a simple and effective solution. You will never have to worry about changing the locks in the whole house when a tenant loses his key. Only two or three doors at the most will need lock replacement or rekey.
In conclusion, a master key system can be highly useful for keeping a single family home secure. At the same time, it is not expensive to design, setup and maintain.